Back to the map
< Back to Regions
Champagne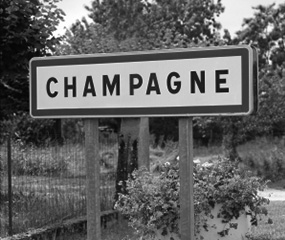 Synonymous with celebration and luxury, Champagne is France's most successful wine, selling around 300 million bottles annually.
Despite attempts to replicate its distinctive flavours and textures, Champagne remains unique, its style linked to the Champagne region's cool climate and chalk soils, production methods and grape varieties.
While much Champagne is a blend of Chardonnay, Pinot Noir and Pinot Meunier grapes, bottles labelled blanc de blancs are 100% Chardonnay, while the blanc de noirs style is based on the two Pinot grapes, responsible too for the colour of pink Champagne.
Most Champagne is non-vintage (NV), a blend of wines from several years providing consistency and depth of flavour. In exceptional conditions, single-vintage Champagne may be produced, the greatest of which, from Champagne's prized grand cru vineyards, are as age-worthy and complex as fine white Burgundy.
Champagnes of note include Dom Perignon, Krug, Salon and Cristal
Outstanding vintages include 1971, 1975, 1982, 1990, 1996, 2002 and 2004
View our stock list of wines from this region